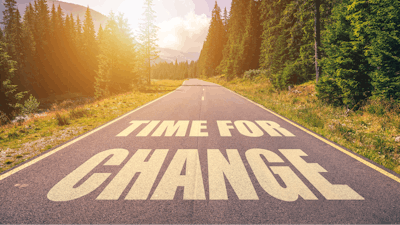 iStock
The last six weeks or so have been a bit of a whirlwind. When the manufacturing industry is in flux, interest in content ramps up and we find ourselves scrambling to hunt down experts in all areas to discuss the hottest topics impacting the industry. Besides a high volume of interviews and roundtable discussions done remotely, I was also able to hit up the Industrial Supply Association (ISA) conference and trade show in Phoenix in mid-April, where engagements ranged from business discussions, Q&As and good old-fashioned networking.
In an attempt to divest myself of some of the more knowledgeable bits, I figured it might be valuable to share some of the interesting insights gained from this whirlwind spring.
In a recent roundtable on workforce development, panelists from AquaCal Autopilot, American Highway, AWC's Genuine Cable Group and Redzone spoke about how companies are cracking the code on staff turnover.
Key Takeaway: With its emphasis on shift-based work, manufacturing isn't necessarily built to support the hybrid work that's being requested by younger workers. Thus, businesses need to find a different method that makes their work environment more appealing. Many businesses are finding success in the "gamefication" of their work environment – adding cutting edge tech tools that allow younger workers to feel involved and empowered – all while addressing their need for tech tools and a constant feedback loop.
IEN's Food Manufacturing brand undertook a recent survey, asking food & beverage processors about their biggest pain points and how they were incorporating technology in order to address them. We were surprised to learn that there are many that are already using artificial intelligence and even more who are interested in its benefits.
Key Takeaway: The days of businesses living in fear of AI are fading. In their place, companies hungry for problem-solving see the value of exploring this tech in purpose-built applications like forecasting and supply chain management.
ISA's 2023 conference offered a variety of educational presentation, but none is typically more well-attended than the economic forecast provided by well-known industry economist Alan Beaulieu, Ph.D., president of ITR Economics. Essentially, Beaulieu expects a mild recession in late '23 and all of '24 – a relatively flat outlook compared to the doom-and-gloom that some may be expecting.
Key Takeaway: While Beaulieu offers a tempered forecast, he also added that businesses should consider continued investment and eye "good opportunity for organic growth in 2025." Other silver linings will come in the form of wage disinflation next year, potentially making workers more likely to stick around. Most importantly, perhaps, Beaulieu says industrial companies should "ignore the political noise" and focus on practical needs like efficiency improvements with an eye on competitive advantage.

In a recent interview for IEN's sister brand, Industrial Distribution, we spoke with Alex Smith of 3BG Supply, an Indiana-based distributor of industrial supplies. Smith described his company as "tech-enabled" and taking a fun approach to an old industry.
Key Takeaway: 3BG Supply isn't having the same recruiting problems as many of its peers. The company provides cutting edge tools for workers and the agency to act as "business partners" throughout transactions – maintaining the empowerment necessary to make decisions and keep the customers happy. In the end, this keeps employees happy too – win-win.
I think it's clear that a theme is emerging here: while external pressures on businesses continue to exist, manufacturing businesses must look to investments – in technology, in many cases – to offset them. This may feel counterintuitive as some look towards cost cuts to shore up resources for a potential downturn, but based on the anecdotal sentiments emerging from our recent interactions with these market experts, there's so much to be gained from identifying the right solutions and moving ahead.
And in times of uncertainty, who says you can't make a change? The industry experts sharing their insights and experiences certainly aren't afraid to make some waves, whatever may come. After all, you need to move a little harder when you're paddling upstream.