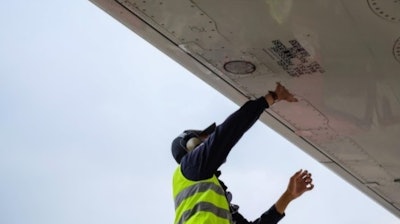 Pandu Agus Wismoyo
Maintenance requires workers that are flexible, diligent, and, above all else, skilled in what they do. Finding the right person to do the needed job has always been tricky in the maintenance industry, even at the best of times. The COVID-19 pandemic has turned work on its head, with old paradigms being shattered for employers and employees alike. The result is a crisis in staffing that has hit the U.S. particularly hard, with 13.6 million American jobs being unfilled for a month on average by July 2021.
This staffing crisis in the maintenance industry is borne out by studies. Based on a 2021 survey of 154 participants, mostly maintenance and facility managers, Limble found that the single-biggest challenge facing maintenance management in the aftermath of COVID-19 has to do with staffing. The study found that more than 30% of respondents said that finding skilled maintenance technicians and mechanics was difficult, resulting in manpower shortages.
This article will provide insight into the four biggest staffing issues that most maintenance departments face today and suggest potential solutions.
Skills deficit: Finding skilled maintenance workers
Probably the leading staffing issue for maintenance managers these days is the prevailing skills shortage. One of the problems that has been cited is that of demographics, in which more experienced veterans are retiring or leaving the industry than are being replaced by new, inexperienced maintenance workers.
Another issue is that the technology for many assets, such as certain machinery and equipment, is becoming more complex. As such, more digitally-skilled maintenance workers are needed, and this too is lacking in the field.
Solutions: There are various solutions to the issue of skills shortages in maintenance, including:
Partner with local colleges or trade schools to create internships within your department. These collaborations will mean that your department remains updated, while possibly securing future apprentices who show promise through the internship program.
Create internal mentorship programs for young or inexperienced staff. That way, they will feel accompanied as they learn the various and diverse skills required for the modern maintenance trade.
Empower your own experienced staff members to be mentors. They will get a sense of purpose and further pride by sharing their knowledge and skills with younger, newbie workers/apprentices.
A manufacturing business can implement autonomous maintenance and upskill machine operators. When operators can perform simple tasks like inspection, cleaning and lubrication, maintenance staff can focus on more complex tasks.
Knowledge deficit: Training maintenance workers
The labor shortage in the U.S. is not predicted to end any time soon. That exacerbates the ongoing lack of adequate knowledge throughout the maintenance industry. Mike McDonald, a maintenance executive with more than 25 years of experience in the fleet maintenance sector, makes the salient point that too often training is simply not good enough. He recommends that workers should understand the 'bigger picture' behind any skill they might be taught. The emphasis, McDonald believes, should be on educating a maintenance worker, not merely training them.
Solutions: Remember that training should be a proactive solution to a reactive problem. Training-related solutions could include:
The emphasis should be on up-skilling, not merely training, with a further emphasis on the word 'skill.'
Invest time and energy in a comprehensive training needs analysis (TNA) for all your maintenance staff, be they field workers or office-bound. This will ensure that any and all training is work- and risk-appropriate.
Certifications can allow maintenance technicians to improve and hone their skills. Resources should be offered, such as work allocations and tuition funding, for these certifications. There are plenty of online courses that can be taken, like those from TPC

and

360 Training

.
Culture deficit: Culture and change management
Culture has been described as, "The character and personality of your organization. It's what makes your business unique and is the sum of its values, traditions, beliefs, interactions, behaviors and attitudes." A positive organizational culture is more likely to attract talent, engage talent, improve talent and, very importantly, retain talent.
A big problem in the maintenance industry is the reactive mindset. Fix it when it breaks. Many businesses are trying to implement more proactive maintenance methods. However, it is hard to get older technicians on board to embrace technology and start thinking in proactive terms when they have been doing this in a certain way for 15-plus years.
Solutions: It is considered normative today that up to 70% of management's attention should be focused on culture and only about 30% on strategic or technical solutions to issues. It's also very simple:
Communicate company values, expressly and unambiguously.
Open up dialogue. Between all sections of the company.
Flatten the hierarchy. Cut reporting lines to their bare minimum.
Listen to opinions - and that means every worker's opinion.
Keep an open-door policy.
Communication deficit: Poor communication and coordination
It's a stark fact: for most maintenance departments, there will be times when there is a shortage of staff. If poor communication can be bad for business at the best of times when there is a full complement of staff, it's a lot worse when maintenance workers are spread thin in a department.
Poor coordination and communication leads to missed maintenance tasks, duplicated work, increased asset downtime and a plethora of additional problems. All of this results in increased operational costs and reduced productivity across the whole organization.
Solutions: Perfect scheduling is as important as good communication, especially when worker shortages arise. Two solutions for optimal communication and coordination are:
Computerized Maintenance Management System (CMMS) software is an excellent way of tracking, organizing and communicating work schedules for maintenance workers. This software results in work being distributed more intelligently, efficiently and accurately. This also saves your company time and money.
Common procedures and workflows can be streamlined via standard operating procedures (SOPs) and checklists, reducing chances for miscommunication.
Organize occasional toolbox meetings

to discuss different issues, including communication and operational problems.
Parting thoughts
The upside of the COVID-19 pandemic is that maintenance was shoved to the forefront due to the pandemic. Maintenance departments had traditionally been 'poor cousins' to most other departments, almost an afterthought. The pandemic changed that, courtesy of hygiene protocols and a greater emphasis on asset viability. All the more reason to upskill, communicate and co-ordinate like never before.
---
Bryan Christiansen is the founder and CEO of Limble CMMS. Limble is a mobile CMMS software that helps managers organize, automate and streamline their maintenance operations.