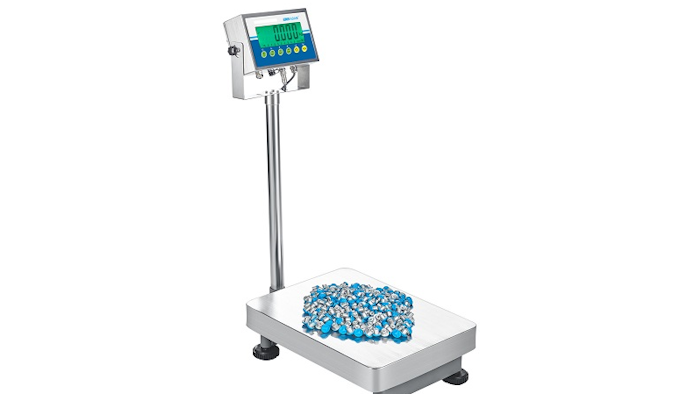 Adam Equipment (Oxford, CT) has announced the U.S. launch of its brand-new AGB and AGF range of bench and floor scales, following their European debut in September. The pair – which are ideally suited for logistical applications in warehouses, as well as applications in factories, farms and manufacturing – succeed Adam's popular ABK and AFK bench and floor scales. Specifically:
The AGB and AFK feature three options of easy-to-clean grade 304 stainless steel pan sizes: 11.8"x15.7"/300x400mm for the AGB and 15.7"x19.7"/400x500mm or 23.6"x31.5"/600x800mm for the AGF.
The scales both feature an integrated indicator with a durable stainless steel housing, offering solid protection against dust and water.
A generous backlit LCD display offers 1.5"/40mm-high digits for easy readability. Along with an audible alarm, the convenient color-changing display shifts during checkweighing mode for at-a-glance notification if you are over, under or within a pre-set limit.
www.adamequipment.com; 203-790-4774