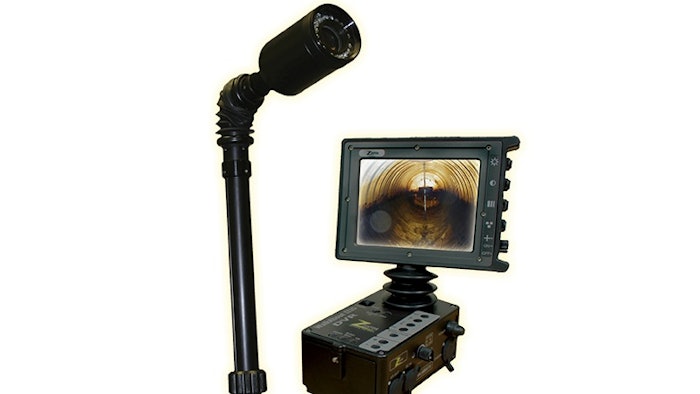 The Industrial Zoom Inspection System from Zistos (Holbrook, NY) allows the operator to remotely inspect areas that may be inaccessible or dangerous to enter such as vats, tanks, hoppers and other confined spaces, while performing a visual assessment for corrosion, residual heel, contaminants and delamination — without entry. The system increases the safety and efficiency of necessary inspections for quality control, hygienic conditions and maintenance. Features include:
A rugged design.
Battery-operated.
A self-illuminating, true 10x optical zoom camera and articulating pole that can rotate 180°, and be immersed in water.
A 5.6" LCD display with built-in DVR that can record live video or still images to an SD card for documentation.
Increase safety, while saving time and money with cameras and poles that are rugged and weatherproof.
www.zistos.com/index.php/products/industrial; 631-434-1370