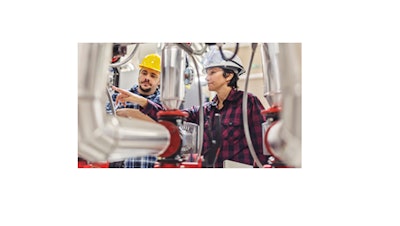 Staying on top of critical maintenance issues at a plant can be a challenge. While many processes remain in a reactive mode, implementing a predictive maintenance program in a plant of any size can help companies anticipate problems, saving time and money in the long run. However, figuring out how to implement a predictive maintenance program can feel overwhelming or cost-prohibitive. According to OMEGA (Norwalk, CT), its customers often feel they don't know where to begin, which is why the company is launching a new informational site for Predictive Maintenance.
From food and beverage types of applications, such as being able to automate the monitoring of the temperature of equipment or food products, to other manufacturing environments, OMEGA offers simple, off-the-shelf solutions, including sensors, connected devices, and OMEGA Gateway Enterprise (OEG) software that can collect the data and send automated alerts.
www.omega.com/predictive-maintenance/; 888-826-6342
Omega Engineering is part of Spectris plc. For more information, visit www.spectris.com.