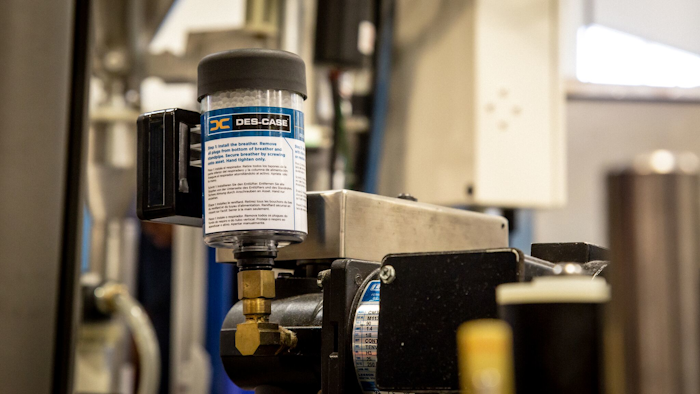 Des-Case Corporation (Goodlettsville, TN) has announced the launch of IsoLogic, the first connected desiccant breather. According to Des-Case, IsoLogic leverages connected technology to offer the most accurate breather on the market. By eliminating the subjectivity of color-changing desiccant media, IsoLogic sensor technology within the breather provides a digital reading of remaining breather life, saturation direction and breather temperature. An accurate reading of breather status means the breather is never replaced too early or left on too long, leaving an asset unprotected. The humidity and temperature sensors in the desiccant breather communicate through an RFID-connected module, which synchronizes via Bluetooth to the corresponding IsoLogic app. Additional benefits include:
The ability to view current breather status through a visual dashboard on the app and monitor alerts related to breather saturation, temperature and battery life. These insights provide maintenance and reliability staff a predictive look into proactively managing equipment.
A web-based platform that allows users to view system status as well as historical trend data related to one or many breathers with IsoLogic technology. This data offers decision makers essential information to manage critical assets and plant-wide reliability programs.
A timesaving and safe way to monitor breather status on remote or hard-to-access equipment within a 100-foot range. Visual indicators on the module alert employees when the breather cartridge is ready to be replaced or batteries are running low.
www.descase.com; 615-672-8800