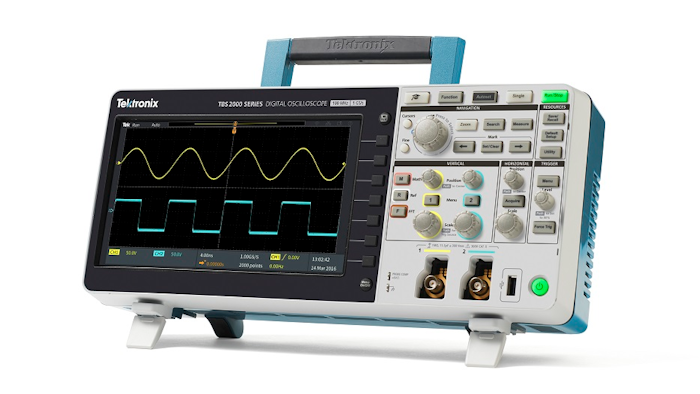 Tektronix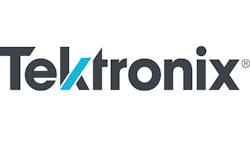 Tektronix
Tektronix (Beaverton, OR) has introduced the TBS2000, a next generation basic oscilloscope featuring a long record length and large display for faster signal evaluation and troubleshooting. The TBS2000 features:
Availability with 70 MHz or 100 MHz bandwidth, and with 2 or 4 channels.

A 9" WVGA display.

The ability to display 15 horizontal (time) divisions, allowing users to see 50 percent more signal than any other scope in this category, according to the company.

A 20 Mpoint record length with single-knob pan and zoom, which provides the ability to capture long time duration signals and easily navigate to find important details.

Support for the Tektronix VPI probe interface, which allows users to use a range of Tektronix active probes.

HelpEverywhere context-sensitive, configurable help that provides on-screen tips for settings.

Wi-Fi dongle support enables wireless connectivity. 
For more information, visit www.tek.com/tbs2000.