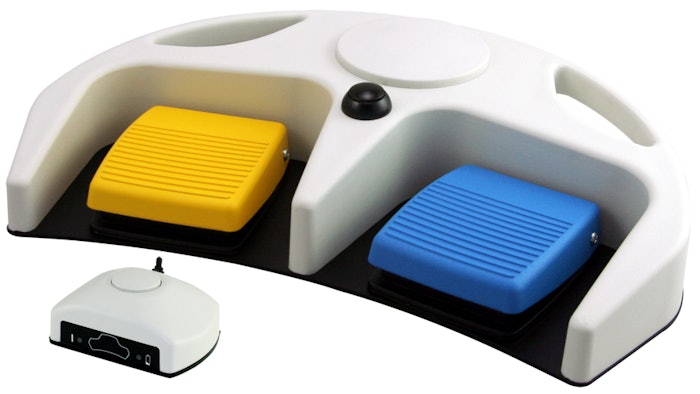 Linemaster
Linemaster (Woodstock, CT) has introduced its RF Wireless foot control, a plug-and-go system for new applications or as a replacement for existing wired solutions. Standard RF Wireless foot controls feature:
Up to (5) digital and (3) analog switch functions, with additional switch functions available upon request. 
The ability to eliminate cord clutter.
The IEEE 802.15.4 Standard.
Operation on the ISM 2.4 GHz frequency band. 
A proprietary communication scheme that doesn't require a bi-directional link or acknowledgement, which reduces the amount of air traffic and potential interference.
A transmitter (foot pedal) powered by three AA batteries that provides 700 hours of operation at 50% duty cycle. 
IP68 protection.
For more information, visit www.linemaster.com/lp/e-0926-001.