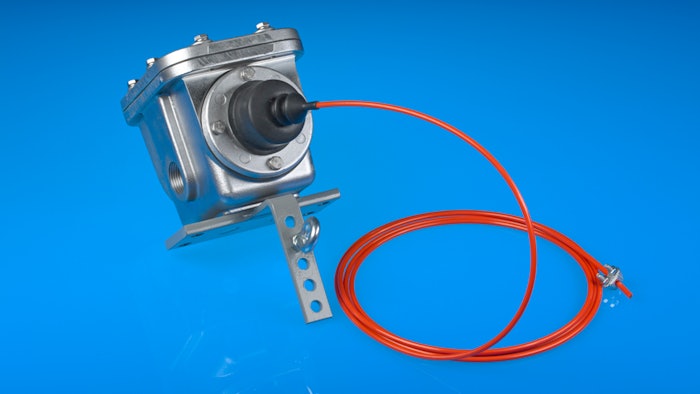 Conveyor Components Company
The Model DB belt rip detector from Conveyor Components Company (Croswell, MI) is a mine-duty and quarry-duty belt rip detector that operates on a simple cable pull concept. When a belt flap or tear, or a foreign obstruction such as a wrench or screwdriver or piece of rebar, has pierced a conveyor belt, the cable releases the activation ball from its protective socket and trips the device. Additional features include:
Outputs that control up to four separate circuits.
SP/DT or DP/DT microswitches are available. 
Alarms can include one for machinery shutdown, which minimizes further conveyor belt damage, and one for alarm. 
A corrosion-resistant cast aluminum housing — optional polyester or black epoxy powder coating. 
A protective rubber boot on the cable assembly keeps the activation mechanism clean and functional.    
For more information, visit www.conveyorcomponents.com; or call 800-233-3233.