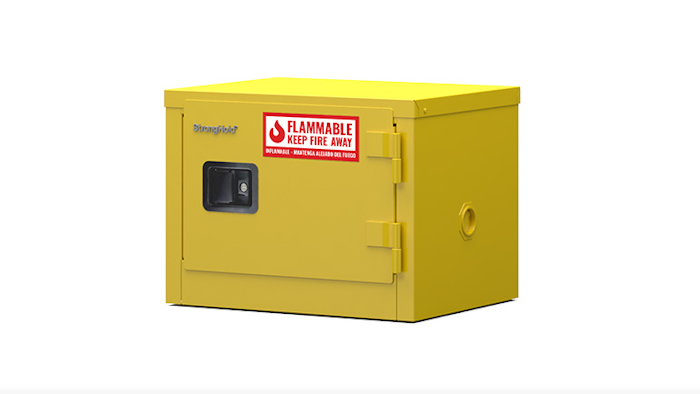 Eliminate those long walks through your building. These point-of-use cabinets from Strong Hold (Louisville, KY) keep dangerous liquids and combustible materials safe from potential fires and other hazards and they're small enough to keep in your workspace, so you always have the important supplies within reach. Each cabinet is manufactured to meet NFPA code 30 and OSHA standards. Additional features include:
All-welded construction.
18-Gauge double wall.

3-point latching door.
Heavy-duty leaf hinges.

Galvanized shelves.
Magnetic shelf labels.
Leak-proof sump area.
Flame arrestor vents.
www.strong-hold.com; 800-880-2625