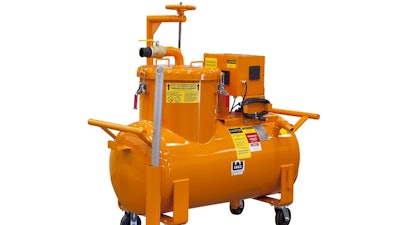 Eriez (Erie, PA) announces new design features have been added to select units in its sump cleaner line to enhance working conditions and better protect operators' safety. New improvements incorporated in a selection of Eriez sump cleaner models include easy lift chip basket lids, sound reduction mufflers and a catalytic converter option.
Models in this industry-leading sump cleaner line include the 120 volt electric units which are the most powerful on the market with suction rates up to 85 GPM, as well as air venturi models which use the most efficient powerhead for best suction performance with the least amount of feed air. According to the company, higher suction rates accelerate coolant evacuation speed, leading to reduced downtime and improved productivity.
All Eriez sump cleaners 65 gallons and above feature new state-of the-art easy lift chip basket lids. Another new feature on Eriez LP gas sump cleaner units is the added option for a catalytic converter set-up.
http://104.131.1.231/tiny/custom_domain_redirect/erieznews.com/nr541