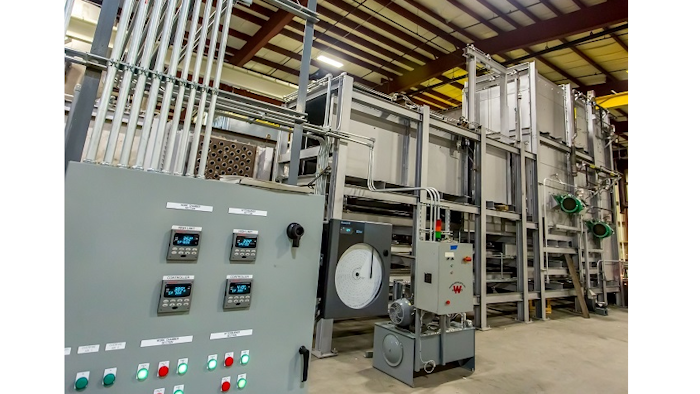 Metals refiner Gannon & Scott Inc. (Cranston, RI) introduces its new TRu3Tec Thermal Reduction system that can recover precious metals from residual plating wastes with high efficiency. The new system at the company's Cranston, Rhode Island, metals recovery facility can process combustible materials with even a low percentage of precious metals such as ion exchange resins, plating filters and rags. It operates at relatively low temperatures to dramatically reduce the formation of hazardous byproducts, and features advanced environmental controls to further reduce waste emissions.
The TRu3Tec system is part of a portfolio of services for metal plating operations for fully processing scrap from: reel-to-reel and barrel plating, plating wire and stamped scrap, focus materials such as spent cathodes, plated parts requiring chemical stripping, as well as the safe processing of wastewater sludge and plating solutions.
The new, three-stage TRu3Tec thermal reduction system represents a state-of-the-art enhancement to a similar system with advanced environmental and process controls designed by Gannon & Scott for its metals recovery facility in Phoenix. Pollution controls for the TRu3Tec system includes quenching, cyclonic separation, wet scrubbing of exhaust gases and dust collection. Both plants are zero-discharge facilities for processing wastewater sludge and plating solutions.            
www.gannon-scott.com; 800-556-7296