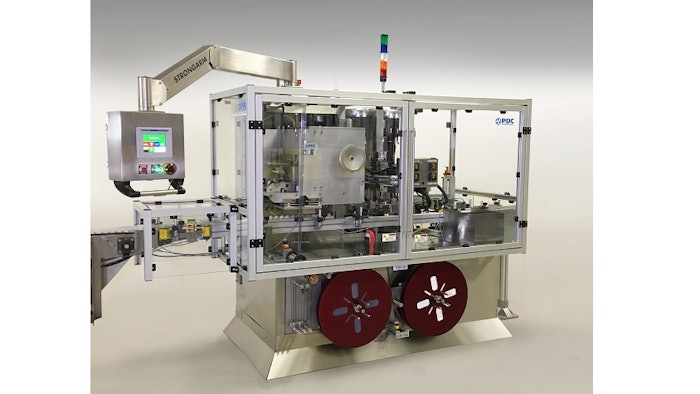 PDC International Corporation (Norwalk,CT) has introduced the "Monobloc" Shrinksealer, an ultra-compact tamper evident banding system, and the newest addition to PDC's 75 Series Shrinksealers. Monobloc shrink-seals up to 400 cpm, and it includes a neck band applicator, conveyor, inspection system, line sensors and shrink tunnel, in a single integrated package. Features of the Monobloc include:
Zero access guarding.

A robust framework.
A full enclosure.
A small footprint: the system fits into just 10' of line space.
A tunnel system featuring an integrated power auto-lift tunnel stand for effortless raising and lowering.
Developed for the OTC pharmaceutical industry, Monobloc is also ideally suited to food, beverage and other applications where neck banding must be accomplished efficiently and consistently.
www.pdc-corp.com; 203-853-1516