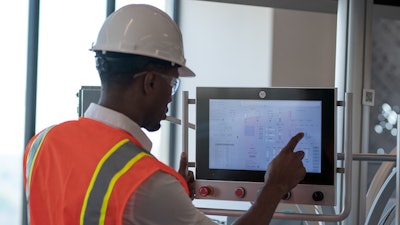 Rockwell Automation
Rockwell Automation (Milwaukee, WI) V13 introduces more options for what data is displayed and how it is presented to operators. Collected data can now be displayed in a tabular format with data grid and plot two sets of production data against one another in a new XY plot. This release also improves system extensibility through .NET object support, server-side scripting and client-specific tags that allow functionality specific to each client/user session in a distributed system. Additionally:
New tools for application maintenance add value by providing better interaction with devices and servers in a system.
The new system status portal provides a web-based overview of all FactoryTalk application servers and their status.
It provides deeper interaction with Logix controllers with a new capability to drive HMI animation for automatic diagnostics and new mobile access to automatic diagnostics messages through FactoryTalk ViewPoint web clients.
It is easier to select and purchase a FactoryTalk View SE system.
Customers will experience:
Unlimited display counts

Distributed bundles that include the server and options for 5, 10 or 25 clients

Integrated HMI web solution with unlimited FactoryTalk ViewPoint clients included with every FactoryTalk View SE system.
A station-life option remains available for small applications with a smaller display count requirement.