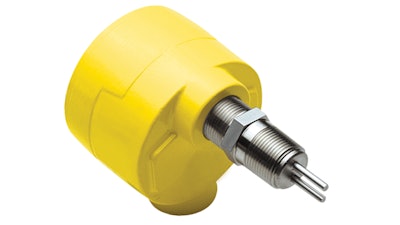 Fluid Components International (FCI)
The new FLT93S Thermal Flow Switch from Fluid Components International (FCI) (San Marcos, CA) helps engineers responsible for the design and operation of large facility fan ventilation systems assure a continuous quantity of quality air flow to protect people, vehicles and equipment. Tunnel ventilation is essential to the life and safety of anyone traveling via passenger rail, subway or metro rail, industrial rail or freeway road tunnels. Fans are generally employed for the removal or control of air and gases and to control vehicle exhaust fumes to ensure proper ventilation. Features include:
Accurate air flow control data under variable conditions.
The ability to detect forward or reverse fan air flow.
A uni-directional shroud that helps verify air flow direction of each tunnel fan.
Suitability for placement in tunnel ducts or fan casings up to 8 feet (2.4 meters) in diameter.
The ability to detect air flow ranges from 0.25 to 120 FPS (0.08 to 37 NMPS) with flow accuracy as precise as ±2% of the setpoint velocity over a ±50°F (±28°C) temperature range.
A repeatability of ±0.5% reading.
Flow elements available for process temperatures up to 500°F (260°C) or 850°F (454°C).
An all-welded design with no-moving parts.
Available in 316L stainless steel, Hastelloy or exotic materials.
www.fluidcomponents.com