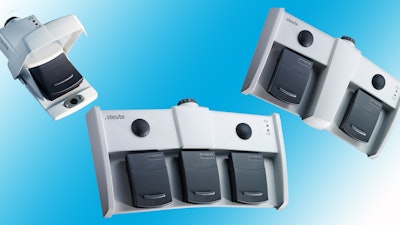 Steute (Ridgefield, CT) has introduced a new revolutionary line of wireless, medical-grade foot switches. These wireless switches are robust and secure, operating on 2.4 GHz (using spread-spectrum frequency-hopping technology). According to the company, the protocol is specially designed for medical applications and offers numerous safety functions, permitting operation of several wireless systems within one transmission zone without the need to select specific channels. Specifically:
This new series of ergonomically designed housings are extremely energy-efficient providing for a long battery life.
The wireless design eliminates cabled foot switch risks of tripping hazards and damaged cables or strain reliefs.
www.steutemeditech.com; 203-244-6302