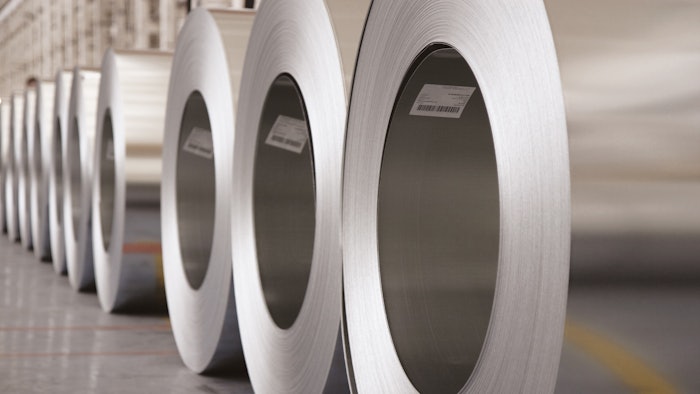 According to Henkel (Rocky Hill, CT), there is a clear trend in the metal coil industry towards greater process and cost control. And while new high-strength steel, aluminum and magnesium alloys open opportunities for increased lightweighting, sheet metal manufacturers and coaters are faced with ever stricter environmental regulations. Henkel offers customers a one-stop portfolio of process solutions meeting these challenges. Overall benefits include cost savings through longer bath and tool lives, elimination of chromium, nitrate in waste water and NOx emissions as well as reduced waste. Moreover, Henkel also provides special equipment designed to ensure best manufacturing practices in many coil process steps. Henkel's Bonderite portfolio of efficient, safe and sustainable solutions for the metal coil manufacturing chain includes:
Pickling inhibitors, added to hydrochloric or sulfuric acid to avoid over-pickling and provide a uniform surface for the next process step.
Cold rolling oils, for best lubrication results resulting in high productivity and high sheet quality.
Cleaners, designed to remove grease, oil and metal fines from the sheet surface to prepare it for the next step.
Wet temper fluids, used to increase the life time of work rolls and provide adequate corrosion protection for intermediate storage.
Surface treatment agents, preparing the substrate for reliable paint adhesion and adding excellent corrosion protection.
Passivates, applied to galvanized sheet and tin plate products to avoid corrosion during storage and transport.
Thin organic coatings, providing anti-fingerprint and other effective properties for decorative surfaces as well as improved weldability and forming.
Additionally, Henkel offers adhesives, engineered for reliable and cost-effective coil lamination in compliance with latest environmental regulations.
www.henkel.com; 860-571-5100