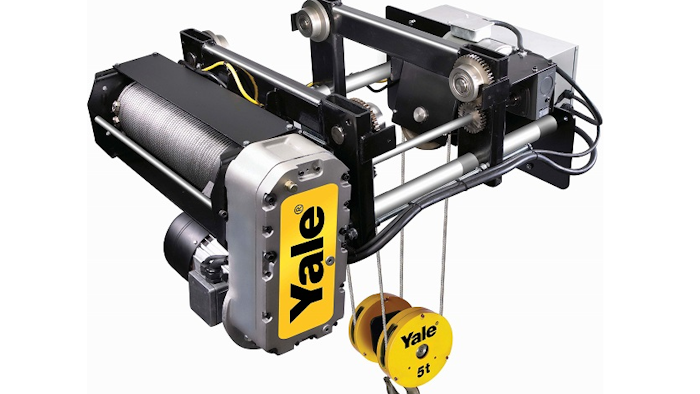 Columbus McKinnon Corporation (Getzville, NY) has made two of its most popular wire rope hoists even safer. Yale Global King & Shaw-Box World Series wire rope hoists now ship with a block-operated upper control circuit limit switch as standard equipment – with no change in price. The new upper block limit switch is in addition to the upper and lower geared control circuit hoist motion limit switch that is currently part of the standard offering. Benefits include:
The alleviation of confusion regarding CMAA and ANSI standard requirements.
The ability to be configured to meet a user's exact requirements, whether it be long lifts, special control options or features for hazardous environments.
Availability in capacities ranging from one to 20 tons with lifts up to 60 feet.
www.cmworks.com; 800-888-0985