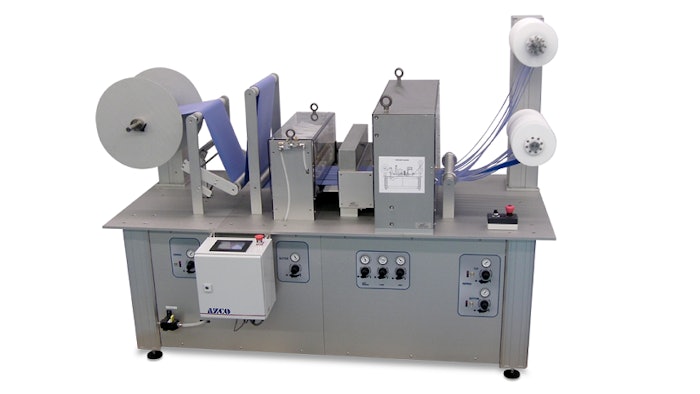 AZCO Corp. (Fairfield, NJ) has recently revealed a custom system built with its standard dancer unwind, slitter station, roll feeder, knife assembly and rewind modules. AZCO Corp. designs and manufactures modules and units used to feed, cut and place products, and its concept is based on a building block model. Standard modules and units can be purchased alone or in combination to build a solution that meets the customer's unique needs. Standard units are in stock and can be customized to fit specific requirements. Other benefits include:
Reliability and simplicity. Units include mounting holes for easy installation into any equipment or process.

 

No risk, more time and a lower fixed cost.
Seamless integration of the units into an existing line, which can increase production speed and reduce manufacturing costs.
www.azcocorp.com; 973-439-1428