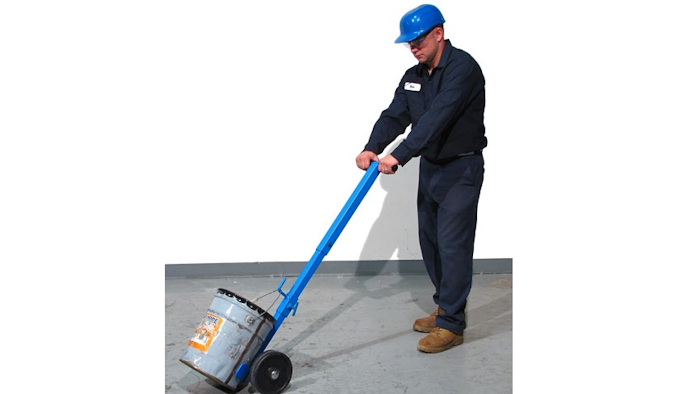 The Morse (East Syracuse, NY) PailPRO two-wheel truck moves a heavy five-gallon pail or can with ease. Simply place the pail handle over the hook, says the company, pull back on PailPRO handle to lift pail with leverage and move pail. Features include:
Easy rolling on two 8" (20.3 cm) diameter MORTUF hard polyolefin wheels.
For storage, PailPRO stands upright by itself.
Capacity is 150 Lb. (68 kg).

 
www.MorseDrum.com; 315-437-8475