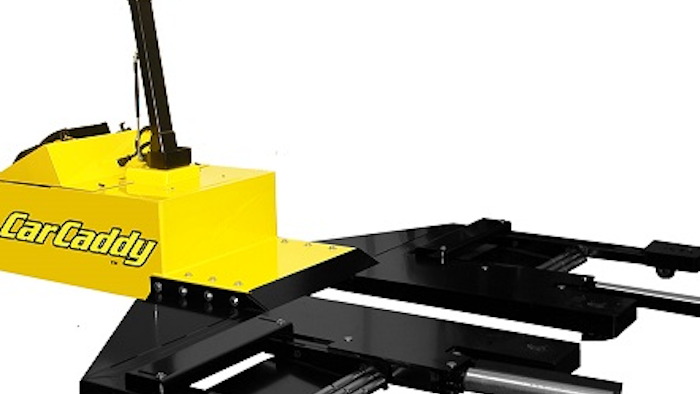 DJ Products (Minneapolis, MN) has introduced a new Vehicle Puller specifically designed for pulling vehicles and wheeled equipment easily, safely and efficiently without causing damage to the bumper or body of the vehicle in tight, confined areas. The most common applications that require a CarCaddy Vehicle Puller is the pulling of a non-operable vehicle at the end of an auto production line. The unit offers power, size, maneuverability and other unique features such as:
Hydraulic roller rams that effortlessly pull any two wheels of a vehicle up a ramp, off the ground, so the powered CarCaddyVP tug can easily and safely turn and maneuver the vehicle without the wheels of the vehicle moving.
The ability to eliminate the cumbersome straps, hooks and brackets needed to lift and pull a vehicle, or the "bumping" of the vehicle from behind with rubber push pads.
www.djproducts.com; 800-686-2651