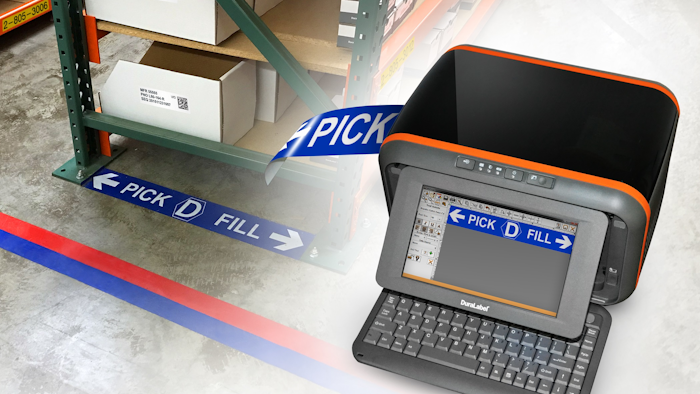 Graphic Products (Beaverton, OR) will conduct live demonstrations March 9-12 at Modex 2020 in Atlanta. Professionals from throughout the supply chain industry will see first-hand how the DuraLabel sign, label, and floor marking printing systems streamline an array of activities. Stop by Graphic Products' interactive booth, #4600, to watch Toro and Kodiak in action:
DuraLabel Toro is a portable machine that can print ½ inch to 4-inch-wide materials on the go using an optional battery.

Kodiak is a multi-color sign and label printer that is excellent for mission-critical visual and production aids for any task in the supply chain. Create barcode labels, reusable to permanent, that will scan every time. Amplify facility wayfinding and reinforce workplace standards using custom-created messages on long-lasting materials. 
www.graphicproducts.com
; 800-788-5572