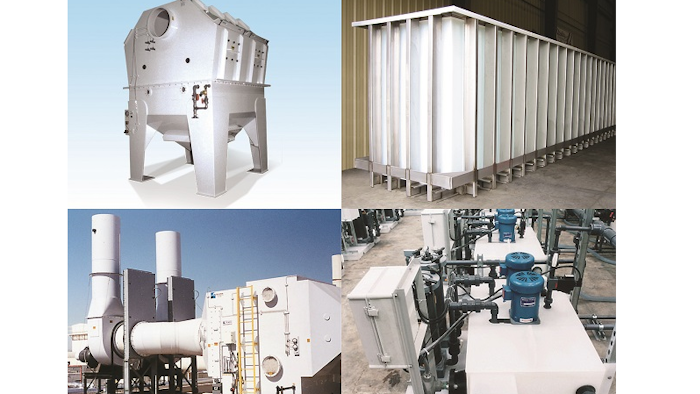 Tri-Mer Corp. (Owosso, MI) offers the complete spectrum of wet equipment, including the following:
A chemical-free Fan/Separator, scrubbing corrosive fumes with 1/10th the water of traditional scrubbers.
Crossflow, for inorganic compounds, which maintains stack emissions to specific ppms.
Odor control systems that simultaneously handle particulate and inorganic compounds.
C/E-1 Chrome Scrubber. C/E-1 is 99.5%+ efficient for all chrome regardless of inlet loading, doesn't consume chemicals or generate waste.

 

The Whirl/Wet self-cleaning wet dust collector, offering low water use, 99%+ efficiency for particulate 3+ microns.
Tri-Mer designs, fabricates, installs and integrates turnkey anodize lines, including tanks, ducting, exhaust hoods, material handling, pollution control and user interface.
Visit Tri-Mer at SUR/FIN booth #222.
www.tri-mer.com; 989-723-7838