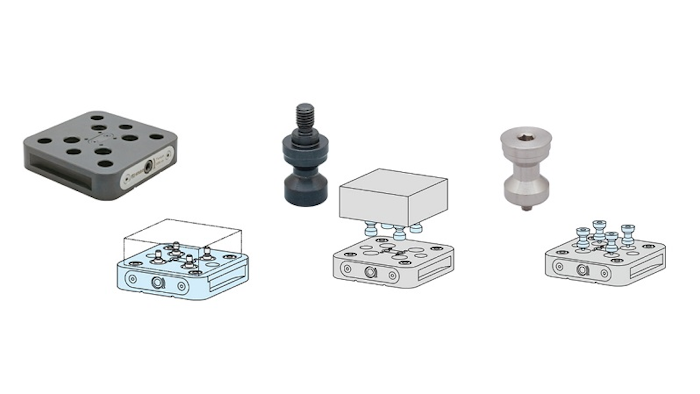 IMAO Fixtureworks (Fraser, MI) introduces a new mechanical zero-point system for clamping and precision locating in a single operation. With one tightening operation on the side of the base, four-point clamping is achieved by two jaws. The jaws locate and clamp the pins for precise and fast fixture changes, reducing machine downtime during fixture change operations. Specifically:

The compact Flex Locator Bases are available in 150 mm and 240mm sizes with +/- 0.005 mm repeatability and 2,700 lbs of clamping force.

It's designed for quick change of pallets, work pieces and vises in 5-axis and vertical machining centers.

The strong clamping forces allow for heavy duty machining.

With the pull clamp design, the clamping pins are attached to the underside of the fixture plate, maximizing space on the fixture plate for multiple work pieces.