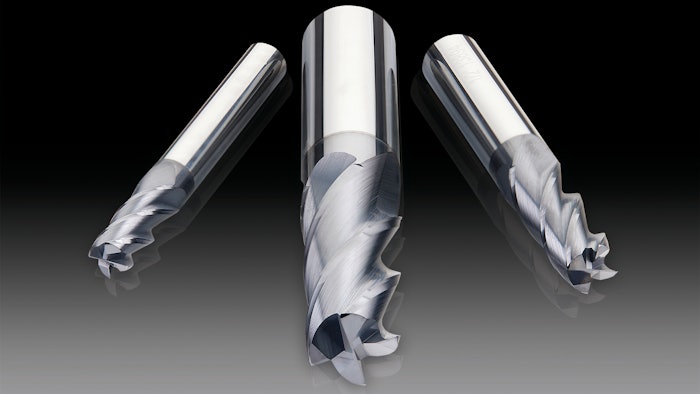 EMUGE-FRANKEN USA
EMUGE-FRANKEN USA (West Boylston, MA) announced the introduction of a new line of 1:16 Tapered Solid Carbide End Mills designed to prepare a tapered core hole prior to finish tapping or thread milling NPT/NPTF/BSPT pipe threads.
The new cutters feature a design that reduces the number of tools required for hole preparation over a large range of pipe thread sizes, and they extend the tool life of expensive taps and thread mills. 
Three EMUGE-FRANKEN Tapered tool sizes are required to handle a full range of hole sizes from 1/4" up to 4". They also provide a method for optimizing thread milling strategies, which incorporate the use of partial-profile insert technology.
EMUGE-FRANKEN 1:16 Tapered Carbide End Mills work well in range of materials including:
Aluminum

Carbon steels

Stainless steels

Exotic nickel alloys
They are made of a premium micro-grain carbide substrate with TIALN-T21 coating which resists heat, edge wear and chipping.
Corner radii further prevent wear or chipping while prolonging tool life.
Available in 3/8", 1/2" and 3/4", the tools are four-fluted and feature standard U.S. length and straight inch shank (h6).