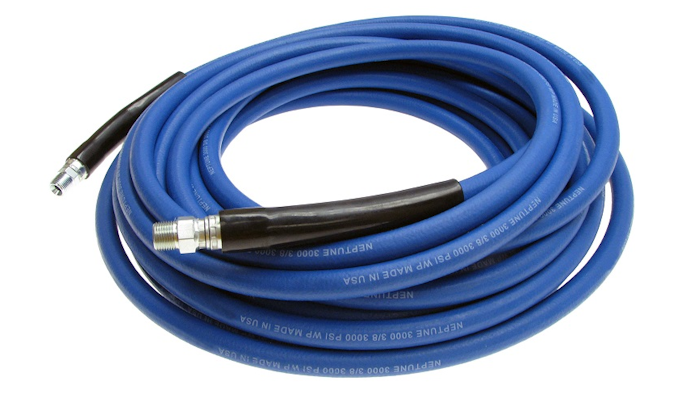 ContiTech North America (Fairlawn, OH) has announced that the Continental Blue Neptune hose and crimped assemblies, used with gas or electric pressure washer sprayers in various applications, are now being offered to the North American aftermarket warehouse distribution channel. The 3,000-psi hose is constructed with a nitrile synthetic rubber tube with a distinctive, non-marking, oil-resistant synthetic rubber cover. It is reinforced with braided steel wire and can accommodate temperatures between -20 to 250 degrees F. The assemblies and hoses are offered in the following sizes:
1/4" less than 3 gallons per minute (gpm), typically used for home or electric pressure washer units.
3/8" 3-5 gpm, most popular for home or commercial units.
1/2" greater than 5 gpm, professional cleaner or industrial use i.d. assemblies.
www.continental-elite.com; 248-393-5486