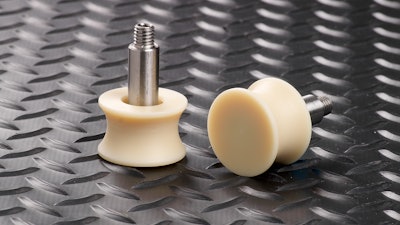 Food and beverage makers worldwide are replacing old worn metal cam followers with new INTECH (Closter, NJ) iCams for longer equipment life, less downtime, better sanitation and improved process performance. Features include the following:
Available in either stainless steel or ceramic, iCam bearings are pre-lubricated for lifetime operation, which means they never require additional lubrication.
iCam's Power-Core design features a load-bearing outer tire made from a special corrosion-resistant, temperature-resistant cast polymer.
The polymer iCam tires are not affected by washdown chemicals or moisture. This resistance to moisture prevents loss of tensile properties, eliminates swelling and maintains dimensional stability.
www.intechpower.com/icam, 877-218-2650