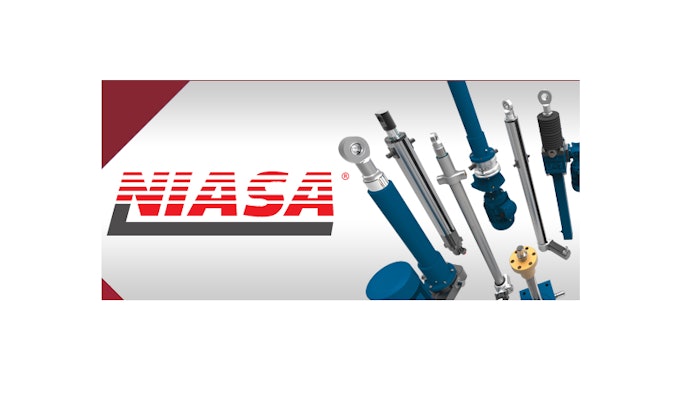 ITT Inc. (Westminster, SC) and its Compact Automation brand announced the expansion of its traditional hydraulic and pneumatic product offerings to include electric actuators, screw jacks, bevel gearboxes, rodless cylinders and more. These new product lines are available exclusively in North America through Compact's new partnership with NIASA. The full portfolio of products offered exclusively through Compact's partnership with NIASA include:
N/W/R Series Screw Jacks – A combination of a screw and gearbox, they are the optimal and economical solution for applications that require linear, precise and safe movement for transfer and elevation.
F/A Series Linear Actuators – Electromechanical cylinders that are the premiere solution in any application that requires precise and safe linear movement, regardless of speed.
FM/AM Series Electro-mechanical Actuators – Combines the sleeve and stem system of the F/A Series linear actuators with the gearbox of the screw jacks.
Bevel Gearboxes – Manufactured from tempered steel, they transfer energy through conical gears with spiral teeth in optimized geometry.
Rodless Mechanical Cylinders – Enables linear speeds of up to 5 m/s, with the ability to complete extensive intermediate stops with total control of speed and positioning.
Screws and Nuts – Available in both trapezoidal and ball screw design, they offer greater positioning precision, prolonged lifespan and greater efficiency.
Linear Tables – Light, modular and easy-to-assemble units that are equipped with high-precision recirculating ball guideways allowing smooth and low noise operation.
www.compactautomation.com; 864-647-9521