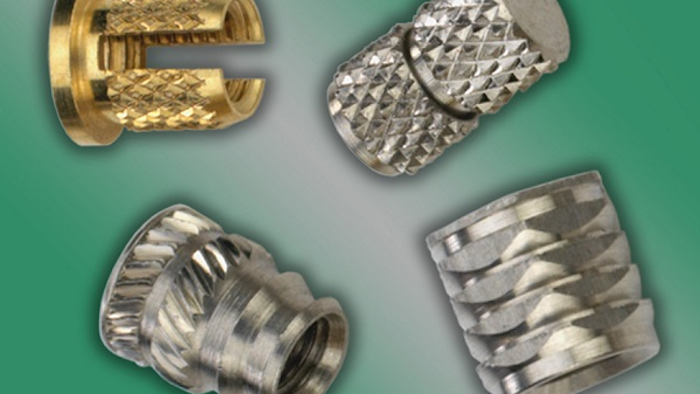 PennEngineering
SI threaded inserts from PennEngineering (Danboro, PA) provide durable and reusable metal threads in plastic materials to accept mating hardware and subsequently allow for access to an assembly whenever required.  Additional features include:
The ability to disassemble and re-attach plastic components quickly without damaging the threads, compromising attachment integrity, or otherwise adversely impacting an assembly.
Brass, stainless steel, and aluminum types available as standard.
Applicability in consumer electronics and plastic equipment or components for the medical, automotive, aerospace, transportation, and recreational industries.
Product line includes ultrasonic/heat staking inserts for installation ultrasonically or with a thermal press; molded-in types installed during the molding process; and press-in types installed by pressing the insert into a pre-molded or drilled hole.
Permanent installation in the plastic material.
A variety of designs and lengths, including micro fastener versions with threads as small as M1.
For more information, visit www.pemnet.com, or call 800-237-4736.