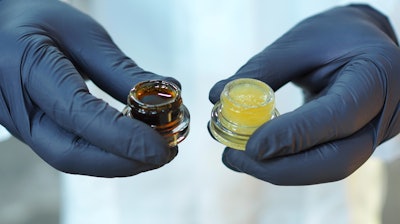 Luna Technologies
Portland, Oregon-based cannabis extraction equipment manufacturer, Luna Technologies, has redesigned its IO Extractor to add a color remediation column to filter out extraneous chlorophyll and plant matter during its fully-automated hydrocarbon extraction process.
The color remediation column is a new feature, designed in collaboration with Media Bros, to improve the quality and aesthetics of all produced concentrates, regardless of condition. Media Bros manufactures color remediation media used in cannabis extraction.
The oils resulting from the new feature allow cannabis extractors to realize greater value from a larger spectrum of biomass, including previously unsalable goods, reduce post-processing steps, and have greater flexibility with production schedules.
Luna's IO Extractor is a large-scale hydrocarbon extractor designed to eliminate operator error, runtime, and batch-to-batch inconsistency through full process automation.
The IO is capable of processing 20 pounds per hour.