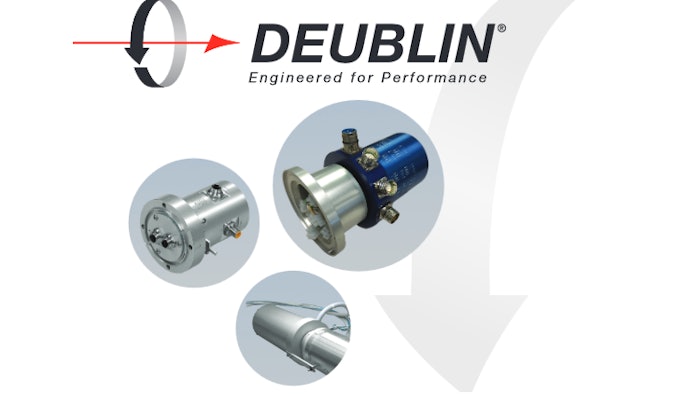 At the heart of any automation system, electrical slip rings enable the transmission of current from a stationary device to a rotating one. They are used for just about any piece of machinery with a rotating device that needs power and data connectivity. As a result, electrical slip rings can have a significant impact on equipment reliability, operation and performance.
Deublin (Waukegan, IL) has developed an educational white paper titled "The Basics of Electrical Slip Rings" as a way of guiding OEMs through smart manufacturing and how it's impacting the design of slip rings.
Click here to download the free white paper.