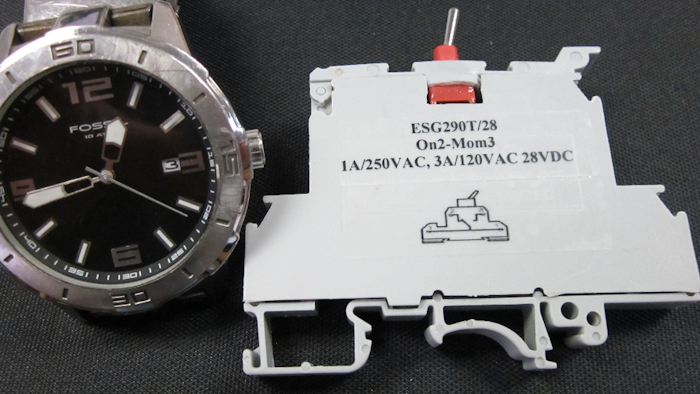 Electrotech
Electrotech (Colmar, PA) now offers toggle switch terminal blocks. The ESG290T toggle switches feature:
Availability with ON-ON, ON-OFF-ON, and Momentary functions. 
A max amperage of 3A @ 120VAC (1A @ 250VAC).
The ability to mount to standard Din 35m rail. 
An 8-mm wide design. 
For more information, visit www.esgllc-usa.com; or call 215-997-8855.