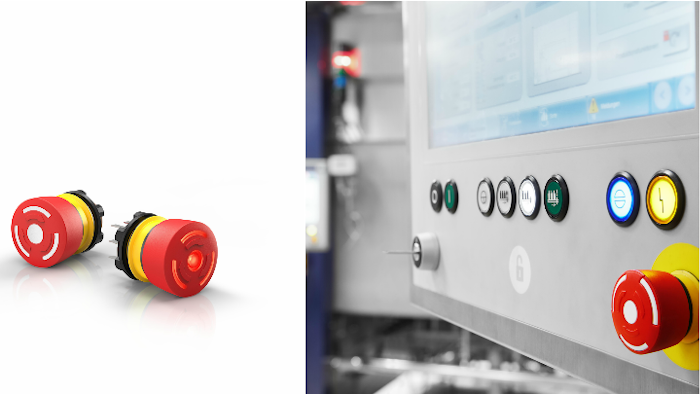 EAO
EAO (Shelton, CT) has announced the functional and customizable Series 84 E-Stops. With a behind-panel depth of 18 mm (max), these components are suitable for newer electronic applications with compact control panels. Additional features include:
Single "mono-block" construction.

A twist-to-release actuator.
A mechanical life that exceeds 250,000 operations.
LED illumination for visibility from the front and the side.
Meet IP65 and ISO 13850 requirements.
Rated at 3A 120VAC and 1.5A 240VAC.
Options include gold contacts, quick-connect/solder printed circuit board terminals, and ribbon cable terminals.
For more information, visit www.eao.com; or call  203-951-4600.