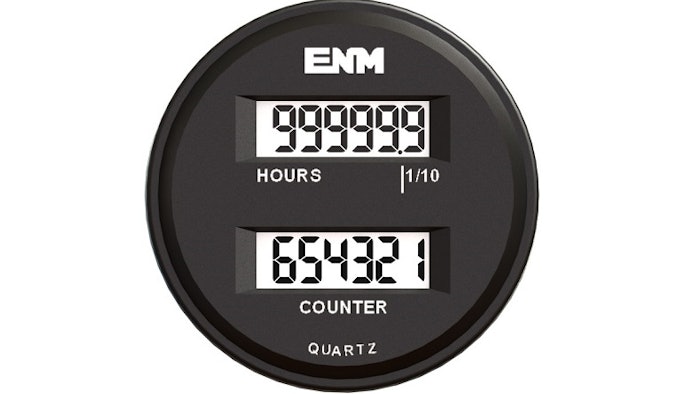 ENM Company (Chicago, IL) introduces its new Series, T39 LCD Hour meter/Counter combination, featuring a 6-digits hour meter and counter instrument, making it ideal for any application that requires recording both time and measurement. The two displays can operate independently or in parallel. This compact tamper-proof meter is protected from the environment to provide years of service. Additional features include:
Non-volatile memory (no battery).
Totally sealed lP67.
Wide operating voltage and temperature range.
Solid state electronics.
ISO 9001: 2000 Certified.
Made in the USA.
www.enmco.com; 888-372-0465