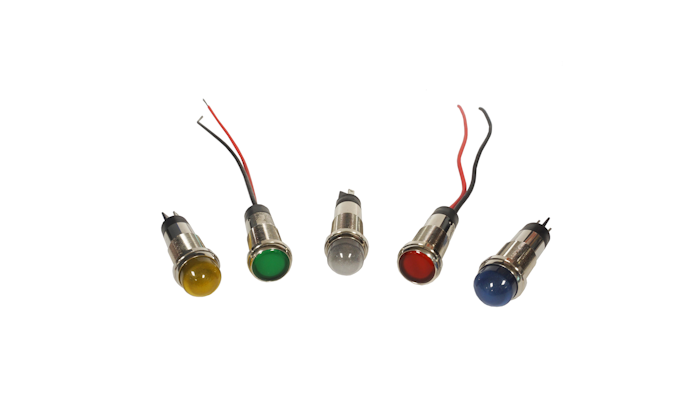 Dialight recently unveiled a new addition to its lineup of next-generation high-intensity LED panel mount indicators. Features of the watertight 656 series include:
1/2" indicators in five standard colors for a wide range of indoor and outdoor applications, including instrument and UL 508 panels, safety indicators, power generation and vehicle and equipment instrumentation.
UL 1598-certified, RoHS compliant and IP-67 rated water, dust and dirt-proof.
A tamper-proof metal housing that is durable and resistant to shock and vibration.
A flat and wide-angle domed lens design for up to 180-degree visibility.
A polycarbonate lens composition with integrated UV-stabilizer to prevent discoloration and degradation.
Voltages from 12v to 125v DC and 125v to 230v AC, covering the full spectrum of applications.