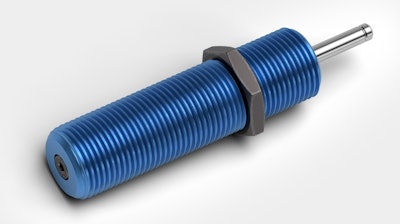 The new Optimum series from Ace Controls (Farmington Hills, MI) boasts an aluminum exterior body with a stainless-steel piston rod. These features provide the perfect corrosion-resistant shock for the tough jobs in harsh environments. The bearings used in the optimum series are made from aluminum, making this series very lightweight. Additional product features include the following:
Filled with food grade oil.

Effective weight range of 4.5 – 3000kg.

Salt spray corrosion resistance up to 500+ hours.

A wide operating temperature range of 15 to 180⁰F.
www.acecontrols.com, 800-521-3320