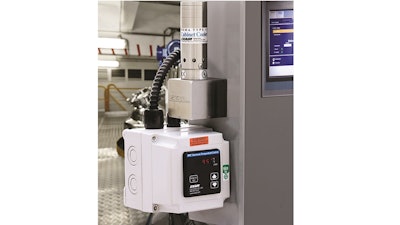 EXAIR offers their new Small 316 Stainless Steel Cabinet Cooler System with ETC (Electronic Temperature Control). Features include:
The ability to keep electrical enclosures at 20 degrees F (-7 degrees C) while maintaining the NEMA 4X rating of the enclosure.
Type 316 stainless steel construction.
Cooling capacities up to 550 Btu/hr.
12, 4 and 4X enclosures are also available.
The ETC maintains a constant temperature in the electrical enclosure that is slightly under the maximum rating of the electronics.
A digital LED readout.
www.exair.com/33/sm316cc.htm