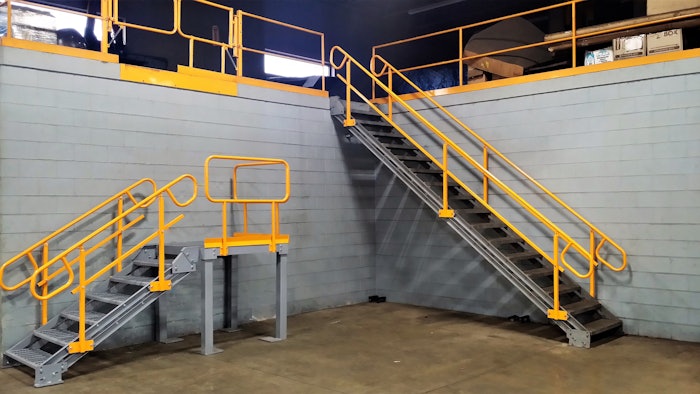 Omega Industrial (Saukville, WI) announces the new versatile Omega "Quick-Step," a unique approach to structural stairways. According to Omega, its proprietary, flexible brackets allow for a range of stairway adjustability to ensure your company is meeting dictated building codes. Specifically:
The Omega "Quick-Step" is the only structural stair system that can compensate for installation on uneven floors or irregular grades, which ensures stairs are fit correctly and safe for daily use. The system is ready made for installation on new or retrofit condition.
The Omega "Quick-Step" is based on the concept of a parallelogram. Once the top and bottom treads are set to the prescribed rise, the rest of the stair treads fall into a uniform rise and run, allowing you to meet almost any of the adopted building codes.
Omega's versatile "Quick-Step" system offers a variety of tread surfaces to accommodate your specific requirements and in most cases ship ready to install in a fraction of the time you would expect.
www.omegaindl.com; 262-284-4184