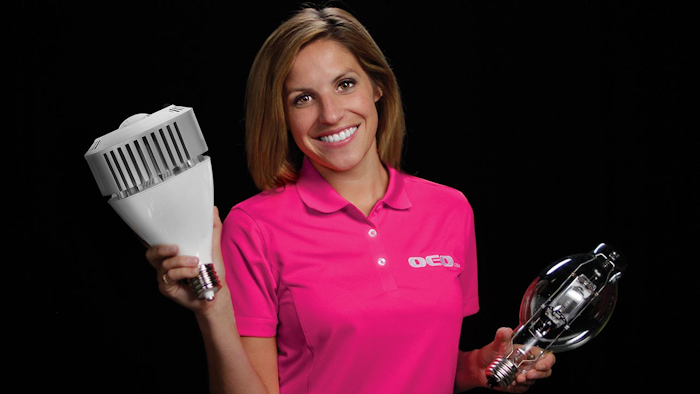 You can save 68% in energy costs ($364 per light, per year) using the OEO EZ LED, the only plug-n-play, direct-replacement LED for 400W+1000W metal halide lamps.
For a limited time only, IEN readers can request a free quote and get free shipping on orders.
Fill out the form and you also receive a 30-day trial period, a free ROI analysis, and customer support from OEO.