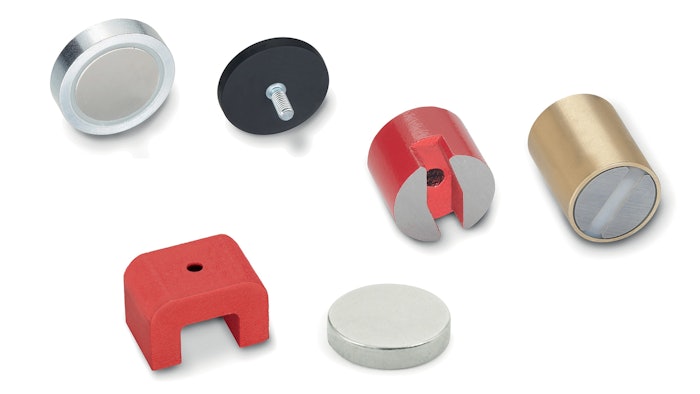 Elesa (Twinsburg, OH) now offers a line of retaining magnets: flat, cylindrical, U-shaped magnets with pass-through hole, shielded and unshielded for high performance and minimal space requirements.
Retaining magnets are an easy and safe solution for industrial applications where non-permanent fixing is required, or where it is not possible to drill holes. For example, they are commonly used in automation, control systems, electro-medical equipment, etc. Their functionality is based on the force of magnetic attraction, which is transmitted through lines of force that are collectively referred to as a magnetic field.
Elesa offers four types of magnets, with the following advantages:
Cost savings and time savings.

Immediate attraction and perfect holding.

No need for holes during fixing, thus eliminating hooks, clamps, etc.

Increased workplace safety.