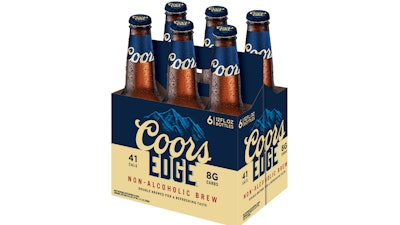 MillerCoors
In November, MillerCoors plans to release Coors Edge, a non-alcohol beer targeted at drinkers migrating to more low- and no-alcohol beverages.  
According to the company, at 41 calories and eight grams of carbohydrates, the new beer will have the lowest calorie and carbohydrate counts in its class. The Edge will also have less than 0.5% alcohol-by-volume.  
"The low- and non-alcohol trend is not going away, and we know we need to deliver more options for consumers who are in drinking occasions and do not want to consume alcohol," said Matt Ferebee, associate marketing manager, MillerCoors, in a statement.  
According to Nielsen, sales of non-alcohol beer are up 8% in volume and 18.6% in sales dollars year-to-date through Aug. 24. Regular beer experienced modest gains of 0.7% (volume) and 4.1% (sales dollars). 
Last week, MillerCoors also redesigned its Miller64 brand to appeal to health-conscious drinkers.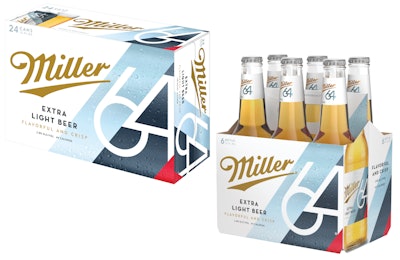 Coors Edge will be packaged in bottles and cans reminiscent of Coors Banquet's packaging. The recipe is a blend of two recipes that produce a beer with similar flavor notes as Banquet. 
The brand was released in Canada last year, it will replace Coors Non-Alcoholic and join Sharp's in the MillerCoors non-alcohol beer portfolio.