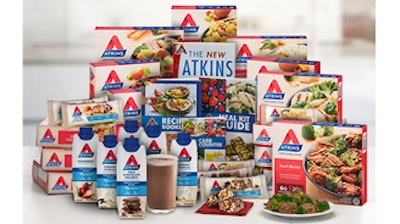 The Simply Good Foods Company, a developer, marketer and seller of branded nutritional foods and snacking products, has agreed to acquire Quest Nutrition LLC, a healthy lifestyle food company, for $1 billion in cash.
Quest focuses on creating snacks that contain high protein levels with minimal sugars and net carbohydrates. The pairing of Atkins and Quest unites well-established brands to produce nutritional snacking company with combined estimated net sales of over $800 million. This combination positions Simply Good Foods to continue to benefit from consumer mega trends related to healthy eating and better nutrition via a convenient approach to healthier snacking.
According to Joseph E. Scalzo, President and Chief Executive Officer of Simply Good Foods. "This combination delivers on our strategy to become a broader nutritional snacking company that offers consumers a broad range of brands and products that satisfy their nutritional needs. We also believe that our collective brands will benefit from increased cross-selling and marketing opportunities, as well as enhanced go-to-market strategies that will drive meaningful net sales and earnings growth.
Quest's products include bars, cookies, chips and pizza, with almost no overlap with the Atkins consumer. SGF will also look to benefit from Quest's effectiveness within e-commerce, social platforms, specialty and other non-tracked distribution channels. The transaction has been approved with unanimous support by the Board of Directors of Simply Good Foods and is expected to close by the end of 2019.