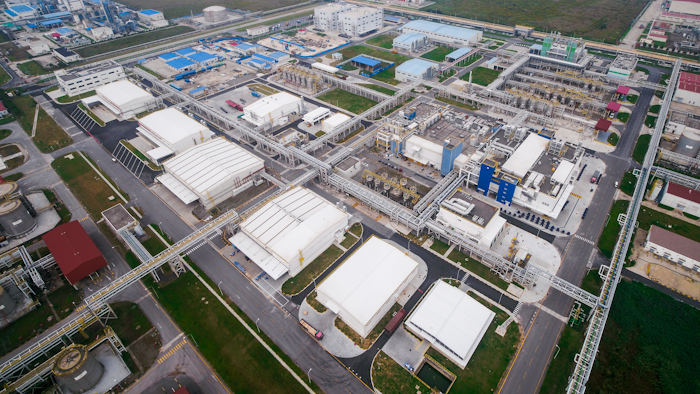 Business Wire
Fluor Corporation announced today that BASF's Coatings division has opened a new automotive coatings plant at the Shanghai Chemical Industry Park in Caojing, Shanghai, China.
An opening ceremony was held recently to commemorate the milestone.
"Working closely with BASF, the team optimized the schedule to support parallel construction activities and deliver this project safely and on schedule," said Ken Choudhary, president of Fluor's Energy & Chemicals business in the Asia-Pacific region. "We greatly value our strategic partnership with BASF and this project is yet another example of excellence in execution through close collaboration and teamwork."
After completing the front-end engineering and design, Fluor provided engineering, procurement and construction management services for the project. Fluor was responsible for building production lines, a solvent recovery unit, tank farms, utilities, warehouse, administration building and site infrastructure, with more than 1,200 craft workers onsite at peak.
An expansion of an existing facility, the project was constructed adjacent to several operating units, requiring close collaboration with the plant operations to ensure safety. Leveraging Fluor's safety programs, including its Life CriticalSM activity requirements, the project achieved 3.5 million work hours without a lost-time incident.
The facility produces innovative and eco-efficient automotive coatings that support the growing automotive industry in China and better serve local car manufacturers.
As a global engineering partner for BASF, Fluor has delivered many of BASF's recent expansion projects, including an isononanol plant in China and a citral facility in Malaysia.