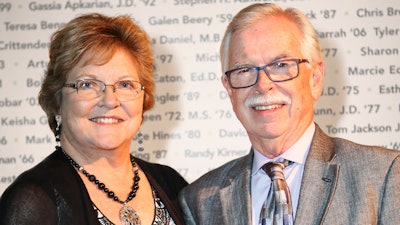 Uyemura President and CEO Anthony R. Revier has been recognized by his alma mater, the University of La Verne in California, an institution known for its influential business and public management programs.
Revier was honored as one of the University's 125 Most Notable Graduates at a ceremony commemorating the 125th anniversary of the university.
The awards were handed out by University President Devorah Lieberman to alumni based on four criteria:
Unique and significant contributions to the university.
A distinguished history of community service.
Excellence in business.
Create a positive work environment for their employees.
The awards were announced at an alumni ceremony October 27, 2017.
In May, 2016, Revier was selected by the university to join its Board of Trustees.
Revier received his MBA from La Verne in 1993, and has also served on its College of Business & Public Management Advisory Board. He has been CEO of Uyemura USA since 1988, the company is known for providing PCB surface finishes.