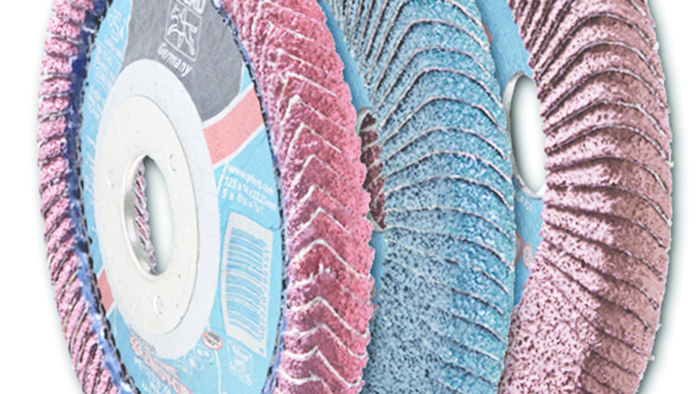 PFERD (Milwaukee, WI) offers their POLIFAN-CURVE flap discs for rough and finish grinding applications. Additional features include:
Designed specifically for fillet weld applications.
Allows weld seams and slag to be removed, leaving a finish smooth enough for easy identification of cracks, inclusions and porosity in the fillet during weld inspections.
A unique configuration gives three fully-usable working surfaces as opposed to the single surface of a conventional flap disc.
A larger diameter translates to more coated material for a longer disc life.
Availability in a variety of diameters (4-1/2", 5", 6" and 7") and abrasives (Zirconia, A/O for aluminum and Ceramic Oxide) and with a 7/8" arbor hole or quick-change 5/8-11" hub.
 www.pferdusa.com