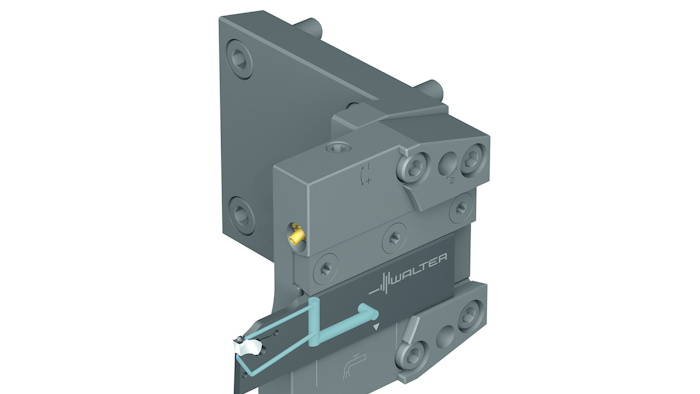 Walter (Waukesha, WI) has introduced new parting blade adaptors for BMT/DO machines that feature:
Precision cooling of both the insert and the parting blade.
Improved chip control and tool life.
An O-ring seal that ensures the coolant transfers efficiently and with no loss of pressure.
Installing the new parting blade adaptors requires a single bracket, whether the adaptors are installed in the standard position or overhead. The adaptor has adjustable center height for each individual workpiece within a range of ±0.020 in. (±0.5 mm).
A coolant pressure of 145 to 1,160 psi.
For more information, go to www.walter-tools.com/us