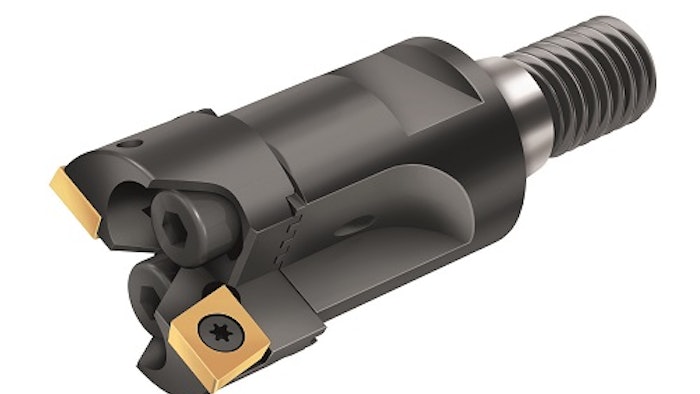 Walter USA (Waukesha, WI) has broadened its line of boring tools with the introduction of the B3220 Boring Cartridge for axial-radial offset roughing (ARS), expanding on previous methods that were either symmetrical or asymmetrical. This tool, designed for use with the Walter B3220 (but which can be used with the Walter B3221 and B3224 boring tools as well), brings the capabilities of axial-radial offset roughing (ARS) to an array of new applications. Benefits include:
• Doubling the tool's cutting widths, so the new cartridge increases metal removal rates.
• The ability to save users the need for additional processing steps and tools.
• Good chip control, stable machining conditions, and heightened process reliability.
• All common ISO materials can be machined with the B3220 Boring Cartridge, which can use an extensive range of indexable inserts. It excels at thru hole, line hole, and step cuts, and is ideally suited for chassis, large engine, and gearbox roughing in the automotive industry.

www.walter-tools.com/us; 800-945-5554