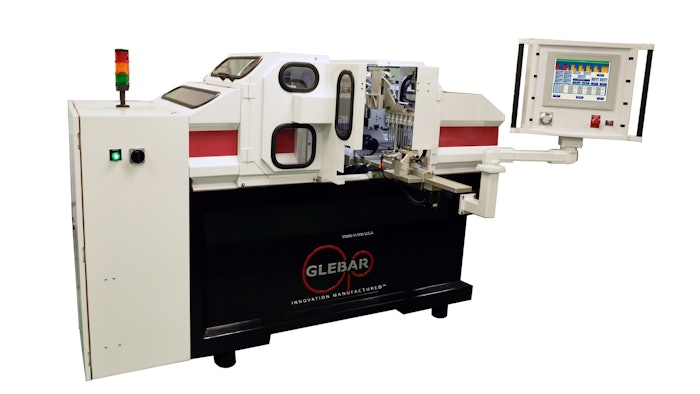 Glebar Company offers its GT-610 CNC centerless grinding machine to infeed grind as many as eight aerospace fasteners per cycle with features that include: 
The ability to be used with Glebar's offline P4K measuring system.
Capacity for as many as eight parts per cycle.
The P4K allows for 100 percent inspection of each part, scanning all parts in a cycle (all stations) and feeds back diameter, including taper and radii, to correct wheel dress shape automatically and for the complete profile geometry.
A motorized work rest blade that adjusts the lateral position of the parts (while grinding) to help control flush head angles and the radius behind the fastener heads.
Automatic wheel balancing and acoustic emissions sensing.
Multiple independent position slide adjustability.
Advanced grinding wheel materials that can handle higher-speed grinding.
 For more information, go to www.glebar.com.