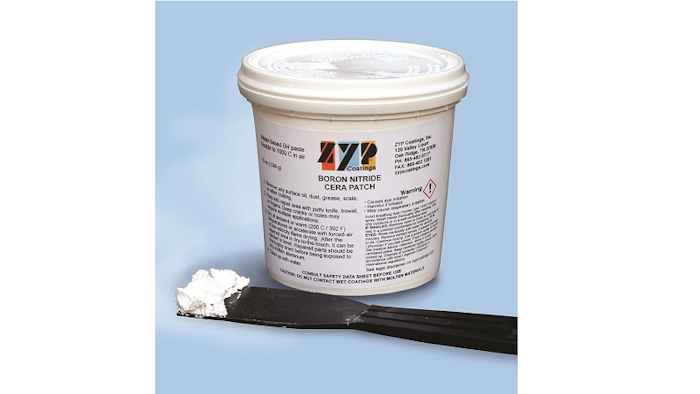 ZYP Coatings, Inc. (Oak Ridge, NJ) introduces its new Boron Nitride Cera Patch – a trowelable putty for patching, repairing and filling any fissure, crack or defect in refractory materials, leaving a nonwetting layer for molten metals, glasses, and slags/drosses. Containing no Refractory Ceramic Fiber (RCF), this premium repair product is designed to expand to fill damaged areas, with no sintering, shrinkage or cracking with thermal cycling. Other features include:
No sensitivity to freezing.

A long shelf life.

Usability in all atmospheres to 800 – 1000 C.

Ready to use after applying and drying; no special cure is needed.
www.zypcoatings.com; 865-482-5717