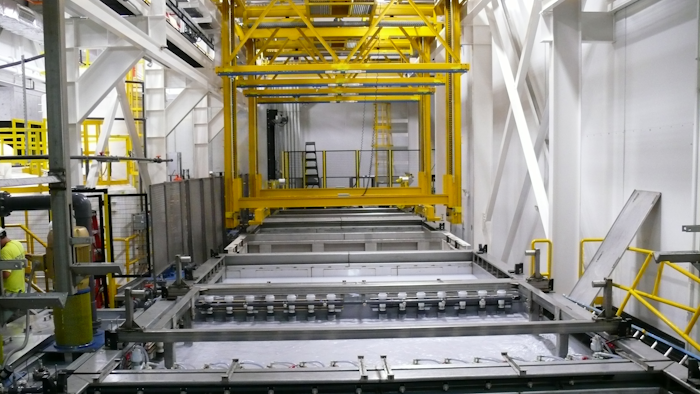 Engineered Finishing Systems offers their customized E-Coat Systems for meeting specific needs and working with paint from all the large paint manufacturers. Additional features include:
Both anodic and cathodic E-coat systems can be specified.
Continuous conveyor line speeds range from 3 to 60+ fpm.
Programmable hoist and other square transfer type systems.
Enclosed E-coat tanks to contain objectionable paint vapors that may be emitted from the paint surface.
Improved part grounding systems.
Corrosion resistant piping and protective tank linings, as well as stainless steel pumps, heat exchangers, post rinse tanks and spray housings.
Enhanced tank circulation systems, temperature controls, process monitors, filtration systems and closed-loop post rinses.
www.engineeredfinishingsystems.com